Research
Specialization

Higher education, University-Industry cooperation, Second language acquisition of Japanese computer science students learning English for specific purposes (ESP).
Educational Background, Biography

1976 Graduated from Aizu Senior High School
1980 Graduated from West Virginia University
1982 Graduated from Iwate University
1982 Enter Moritani & Co., Ltd.
1987 Enter Teledyne Japan K.K.
1993 Assistant Professor, University of Aizu
2000 Received Mater of Education Degree from Temple University
2007 Associate Professor
2011 Deputy Director General, Senior Associate Professor
Current Research Theme

Research on admission methods to secure the superior new students in accordance with university admission policy.
Key Topic

Admission policy, Admissions method, Recommendation entrance examination, General entrance examination
Affiliated Academic Society

Japan Association for Higher Education Research, Japan Association of University Administrative Management, IEEE Professional Communication Society
Others
Hobbies

Table tennis, Theater, Cooking, Walking
School days' Dream

Had dreamed of playing an active part in the international community flapping in the world
Current Dream

I would like to contribute to create Japanese version of Silicon valley in Aizu that Dr. Tosiyasu L. Kunii, the first University of Aizu, has dreamt of.
Motto

If there is a will, there is a way.
Favorite Books
Messages for Students

Never give up!
Publications other than one's areas of specialization
Main research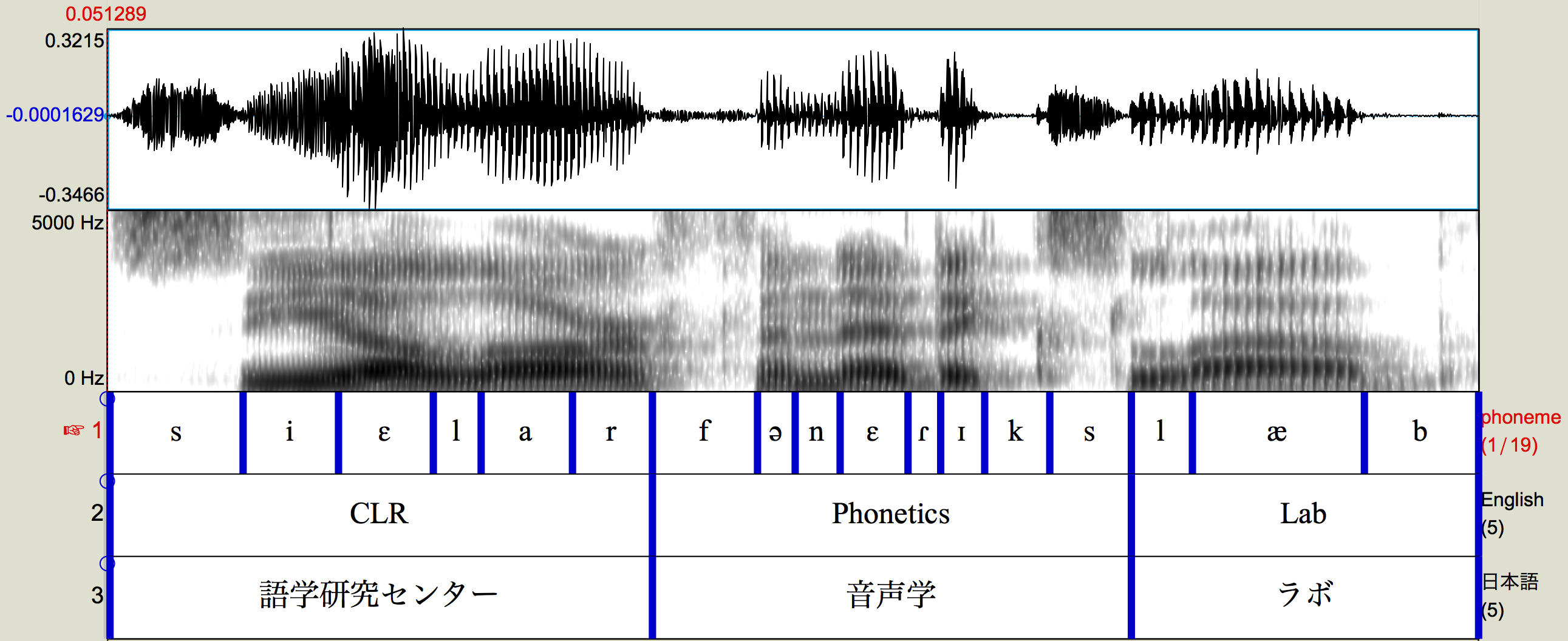 Articulatory and Acoustic Phonetics

Our research focus is on speech production and second-language acquisition of pronunciation. Experimental phonetics - both articulatory and acoustic phonetics - underlies most of our work and we specialize in using ultrasound as a tool to view and measure the tongue during speech. More specific research interests currently include Articulatory Settings (as seen through inter-speech rest posture) in monolinguals and bilinguals, as well as phonetic and phonological issues involved in learning to pronounce a second language. We are also interested in the Aizu dialect of Japanese, and we have recorded and analyzed many audio samples of this dialect.
Dissertation and Published Works
1. Kazuaki Yamauchi, Tom Orr:
"Nominication for Strategic Leadership: Best Practices in Japanese-Style Communication for Managerial Purposes," The International Professional Communication Conference (IPCC 2011), CD (October, 2011)
2. Kazuaki Yamauchi:
"Successful Communication for Academic Management: Case Study of One Outstanding University President," IEEE Professional Communication Society Japan Chapter Annual Seminar 2008, CD (November, 2008)
3. Akira Sasaki, Kazuaki Yamauchi, Wenxi Chen, Michael Cohen, Daming Wei, Zixue Cheng:
"Innovative Mobile Phone Services Based on Next Generation Infrastructure in Japan - A Survey,"  Seventh IEEE International Conference on Computer and Information Technology (CIT2007), pp491-496 (October, 2007)
4. Kazuaki Yamauchi, Tom Orr:
"International Negotiation from Japanese Perspectives," The International Professional Communication Conference (IPCC 2007), CD (October, 2007)
5. Kazuaki Yamauchi, Wenxi Chen, Daming Wei:
"An Intensive Survey of 3G Mobile Phone Technologies and Applications in Japan," Sixth IEEE International Conference on Computer and Information Technology (CIT2006), CD (September, 2006)
6. Kazuaki Yamauchi, Wenxi Chen, Daming Wei:
"3G Mobile Phone Applications in Telemedicine - A Survey," Fifth IEEE International Conference on Computer and Information Technology (CIT2005), pp956-960(September, 2005)
7. Kazuaki Yamauchi, Wenxi Chen, Daming Wei:
" A Study on Japanese Mobile Phone Market and its Applications," Fourth IEEE International Conference on Computer and Information Technology (CIT2004), pp875-878 (September, 2004)
8. Kazuaki Yamauchi, Steve Lambacher:
"Using English Loanwords to Teach English Pronunciation to Japanese," The Language Teacher (August, 2000)
9. Michiharu Sakamoto, Emiko Kaneko, Ian Wilson, Kazuaki Yamauchi:
"Formant analysis of each dialect in Aizu" Dialectological Circle of Japan(May, 2010) 
10. Tsuyosi Ishikawa, Yuko Kesen, Takao Maeda, Kazuaki Yamauchi: "Support System of the President, Case of the University of Aizu"(March, 1995)