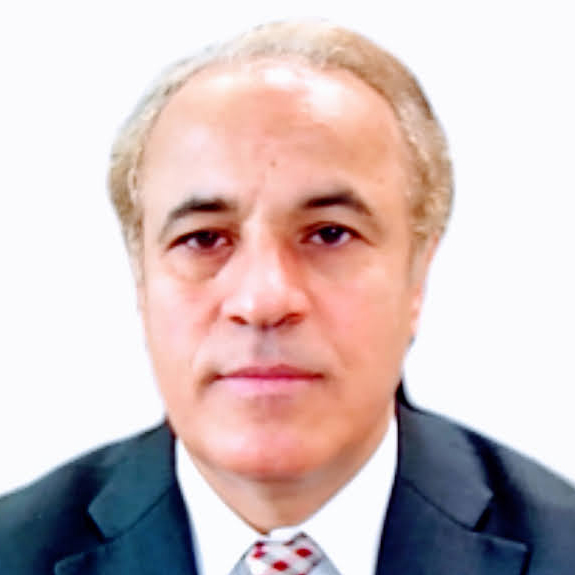 BEN ABDALLAH Abderazek
Professor, Regent (Dean of the Undergraduate School),Dean of School of Computer Science and Engineering,Director of Computer Science and Engineering
Affiliation

Department of Computer Science and Engineering/Division of Computer Engineering
Title

Professor, Regent (Dean of the Undergraduate School),Dean of School of Computer Science and Engineering,Director of Computer Science and Engineering
E-Mail

benab@u-aizu.ac.jp
Education
Courses - Undergraduate

- Computer Architecture
- Introduction to Computer Systems
- Parallel Computer Systems
Courses - Graduate

- Advanced Computer Organization
- Embedded real-time Systems
Research
Specialization

Computer Systems
Educational Background, Biography

2022.4 -present Regent, Dean of the School of Computer Scinece and Engineering,The University of Aizu
2014.4-2022.03 Head of the Computer Engineering Division, The University of Aizu
2014.4-present Professor, The University of Aizu
2012.4-2014.3 Senior Associate Professor, The University of Aizu
2011.4-2012.3 Associate Professor, The University of Aizu
2007.10-2011.3 Assistant Professor, The University of Aizu
2007.4-2007.9 Assistant Professor, National University of Electro-communications, Tokyo
2002.4-2007.3 Research Associate, National University of Electro-communications, Tokyo

Concurrent Posts:
2011-2015 Visiting Professor, School of Software Engineering, Huazhong University of Science and Technology
2010-2013 Visiting Professor, Department of Computer Science and Engineering, Hong Kong University of Science and Technology

Education:
1999.4-2002.3 Ph.D., Computer Engineering, National University of Electro-communications at Tokyo
1994.9-1997.6 M.S., Computer Engineering, Huazhong University of Science and Technology
1992.9-1994.6 B.S., Electrical Engineering, Huazhong University of Science and Technology
1991.9-1992.6 Chinese Language, Beijing Language Institute (now named Beijing Language and Culture University)
Current Research Theme

Self-organizing Systems; Fault-tolerance and Reliability; Neuromorphic Computing; Cyber-physical Systems
Key Topic

Adaptivity, Self-organization, Spike-based Learning; Neural System Dynamics; Low-power
Affiliated Academic Society

IEEE Senior Member; ACM Senior Member; Member of IEEE Circuits and Systems, Member of IEEE computer society Technical committee on computer architecture; Member of European Alliance for Innovation
Others
Hobbies

Reading and visiting historical places
School days' Dream

To become a school teacher!
Current Dream
Motto

Simple is the best!
Favorite Books

" You Can Heal Your Life " 
Messages for Students

Concentration and organization are the keys to the success of your education and research.
Publications other than one's areas of specialization
Main research
Adaptive Real-time Non-​invasive Neuroprosthesis Hand

Prostheses/Neuro-prostheses can significantly improve the quality of life of people who have suffered from neurological disabilities. These devices are becoming widespread therapeutic solutions (i.e., parkinson's disease, retinal implants, walking rehabilitation, restoration of sensory feedback in limb prostheses, breast engorgement or palpation, etc.). However, unlike living agents that combine different sensory inputs to perform a complex task accurately, most prosthetics and neuro-robotics arms use uni-sensory input, which affects their accuracy. Therefore, understanding the richness of the sensorimotor functions of the prosthesis hand remains one of the challenges in modern science and engineering. This project investigates advanced real-time neuromorphic prosthesis hand, named AIzuHand, with sensorimotor integration and feedback sensing. We aim to develop solutions for controlling prosthetic limbs to restore movement to people with neurologic impairment and amputation.

Please find more details here。
AI-Enabled EV Integration System for Power Management in Smart Grid

In this project, we collaborate with Aizu Computer Science Laboratories, Inc. and Banpu Japan to develop an AI-enabled, blockchain-based electric vehicle integration system for power management in a smart grid platform based on EV and solar carport. We have developed a low-power AI-chip and various software tools for EV charge prediction, in which the EV fleet is employed as a consumer and as a supplier of electrical energy.

Related publications.
Neuromorphic Computing

We investigate innovative cognitive brain-inspired systems that mimic the mammalian brain's information processing. We aim to develop a reconfigurable system that supports spike-based adaptation and several plasticity mechanisms based on online on-chip learning. Moreover, the system supports a sequence of processing tasks (i.e., a stream of events from sensors), produces intelligent behavior, and adapts to the environment. For a proof of concept, we have prototyped a reliable three-dimensional digital neuromorphic system geared explicitly toward the 3D-ICs biological brain's three-dimensional structure (R-NASH), where information in the network is represented by sparse patterns of spike timing and learning is based on the local spike-timing-dependent plasticity rule. R-NASH enables real-time and low-power solutions targeted at full-custom VLSI and FPGA integration.

Related publications.
Dissertation and Published Works
A complete list of publications is available here.

Some recent selected publications are included below:

[01] Abderazek Ben Abdallah, Khanh N. Dang,"Toward Robust Cognitive 3D Brain-inspired Cross-paradigm System," Frontiers in Neuroscience, 6/2021, doi: 10.3389/fnins.2021.690208

[02] Khanh N. Dang, Nguyen Anh Vu Doan, Abderazek Ben Abdallah, MigSpike: A Migration Based Algorithm and Architecture for Scalable Robust Neuromorphic Systems," IEEE Transactions on Emerging Topics in Computing (TETC), 12/2021. DOI: 10.1109/TETC.2021.3136028

[03] Khanh N. Dang, Akram Ben Ahmed, Abderazek Ben Abdallah, Xuan-Tu Tran, "HotCluster: A thermal-aware defect recovery method for Through-Silicon-Vias Towards Reliable 3-D ICs systems," IEEE Transactions on Computer-Aided Design of Integrated Circuits and Systems March 2021. DOI: 10.1109/TCAD.2021.3069370

[04] The H. Vu,Yuichi Okuyama, Abderazek Ben Abdallah, "Comprehensive Analytic Performance Assessment and K-means based Multicast Routing Algorithms and Architecture for 3D-NoC of Spiking Neurons," ACM Journal on Emerging Technologies in Computing Systems (JETC), Vol. 15, No. 4, Article 34, October 2019. doi: 10.1145/3340963

[05] K. N. Dang, Akram Ben Ahmed, Yuichi Okuyama, Abderazek Ben Abdallah,"Scalable design methodology and online algorithm for TSV-cluster defects recovery in highly reliable 3D-NoC systems," IEEE Transactions on Emerging Topics in Computing (TETC), IEEE, Volume 8, Issue 3, pp 577-590, 2020.