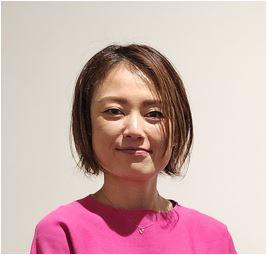 OKI Kazusa
Associate Professor
Affiliation

Center for Cultural Research and Studies
Title

Associate Professor
E-Mail

ka-oki@u-aizu.ac.jp
Education
Courses - Undergraduate
Courses - Graduate
Research
Specialization
Educational Background, Biography
Current Research Theme
Key Topic
Affiliated Academic Society
Others
Hobbies
School days' Dream
Current Dream
Motto

Never give up!!
Favorite Books
Messages for Students
Publications other than one's areas of specialization
Dissertation and Published Works
1. Relative age effect on psychological factors related to sports participation among Japanese elementary school children (Yujiro Kawata, Akari Kamimura, Kazusa Oki, Kai Yamada, Masataka Hirosawa) Advances in Human Factors in Sports and Outdoor Recreation. P. Salmon and A.-C. Macquet (eds.), Springer International Publishing, Switzerland. 199–211, 2016.
ISBN:978-3-319-41952-7 (Hbk), ISBN:978-3-319-41952-7 (eBook).
2. Resilience, psychological stressors, and stress responses in Japanese university athletes (Yujiro Kawata, Masataka Hirosawa, Akari Kamimura, Kai Yamada, Takanori Kato, Kazusa Oki, Sawako Wakui, Shino Izutsu, Motoki Mizuno)
The link between systemizing, one characteristic of the male brain, and persistence in acquiring skills in sports (Yujiro Kawata, Kazusa. Oki, Yasuyuki Yamada, Ikuyo Kaneko, Motoki Mizuno, Sumio Tanaka, Masataka Hirosawa) New Ergonomics Perspective. Sakae Yamamoto (ed.) Taylor & Francis Group, UK, London 231–237, 2015.
ISBN:978-1-138-02751-0 (Hbk), ISBN:978-1-315-71436-3 (eBook).
Development of the multiple roles map program for enhancement of self-understanding (Yasuyuki Yamada, Yasuyuki Hochi, Yujiro Kawata, Kazusa oki, Motoki Mizuno, Masataka Hirosawa) Ergonomics for All M. Kumashiro (ed.). Taylor & Francis Group, UK, London 363–367, 2011.ISBN:978-0-415-58608-5 (Hbk), ISBN:978-0-203-82933-2 (eBook).