Go Global
with Computer Science
and Engineering!
A top-notch computer environment, excellent English language education, and top-level faculty from around the world... The University of Aizu is well equipped to nurture human resources who can play an active role in the world. Education at the University of Aizu is attracting attention not only from Japan but also from around the world.
Features of the University of Aizu
Top-level professors recruited from all over the world

Focus on the international faculty members who support and develop learning at the University of Aizu.

Strong overseas network

There are more than 60 universities and research institutes worldwide with which we have exchange agreements, and study abroad programs among students are very active.

Average employment offer rate since the opening of the university is almost 100%.

Computer-related personnel are needed in a wide variety of industries and fields.

Contest-Based Learning

We have achieved excellent results in our participation in councils around the world.
The University of Aizu's Commitment to the SDGs

The University of Aizu aims to achieve the SDGs, the goals of the entire world, by implementing various projects that contribute to building a sustainable society.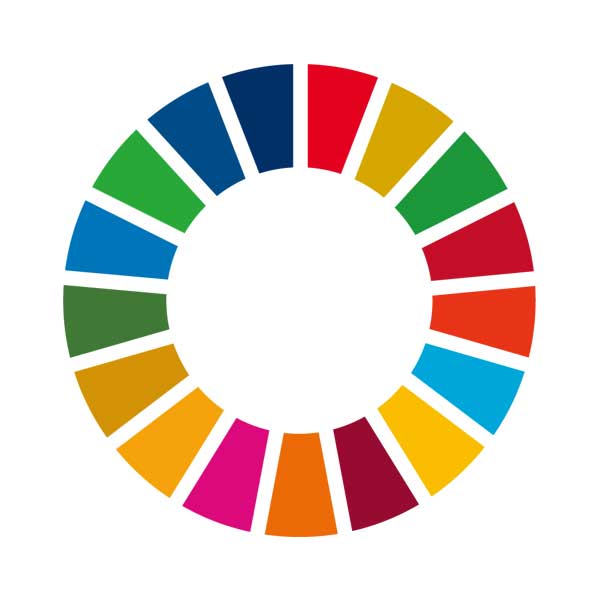 The University of Aizu in Figures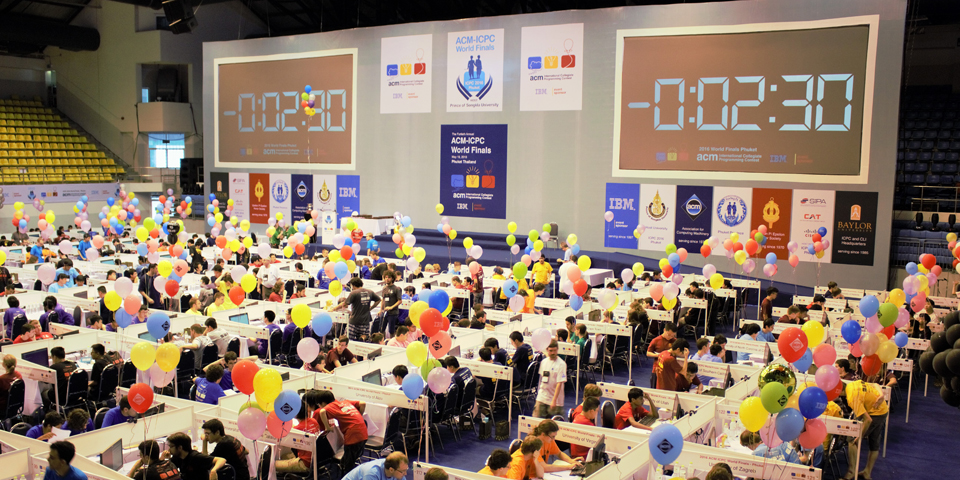 24th
Strong Domestic and Global Reputation and Track Record
Ranked 24th in THE World University Rankings Japan 2021!
The University of Aizu was ranked 24th in "THE World University Rankings Japan 2021" by Times Higher Education (THE), a British education magazine, released on March 25, 2021, the same ranking as the previous year. This ranking evaluates universities based on 16 indicators in four areas: educational resources, educational enrichment, educational outcomes, and internationalization, and the University of Aizu was ranked second among public universities.
7th
THE World University Ranking 2022
Computer Science Dept(in Japan).
1th
Fostering Entrepreneurship Number of university-launched ventures(Public universities in Japan).
Nearly100%
Great Career Prospects!
The UoA is recognized by many companies and has maintained nearly a 100% of employment rate since its foundation.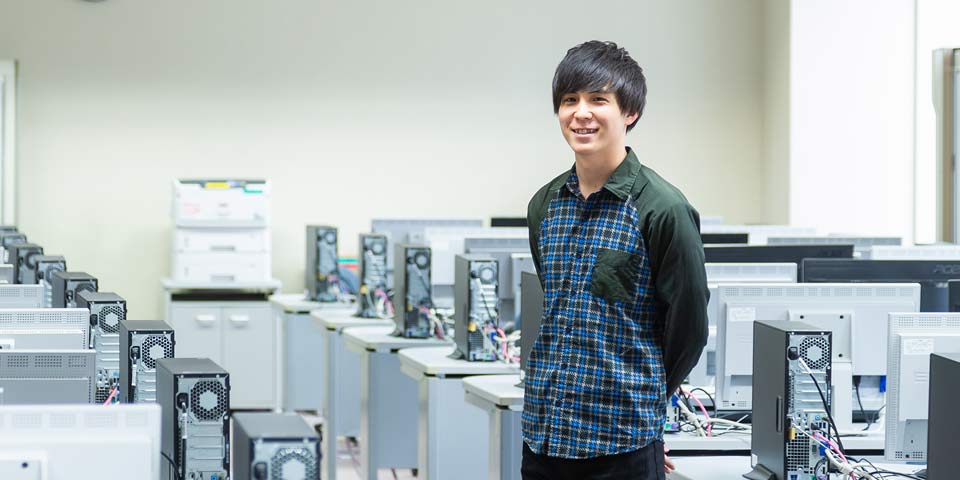 2.5units
Excellent Learning Environment!
2.5 times the number of students
Approximately 3,000 computer environment!
The most distinctive feature of the University of Aizu is its well-developed computer education and research environment. A multimedia computer network has been constructed on campus, and a sufficient number of computers are available for students to use, creating an environment that fosters the skills necessary for a wide range of cutting-edge research, from basic education to applied education. The university is connected to the outside world through SINET6, an academic information and telecommunications network built and operated by the National Institute of Informatics (NII) as an academic information infrastructure for Japanese universities and research institutions.
9.5person
So close to the teacher!
Number of students per faculty member
(National average of 20.3)
About200,000㎡
Spacious grounds for spontaneous learning!
Total area is equivalent to 4.2 Tokyo Dome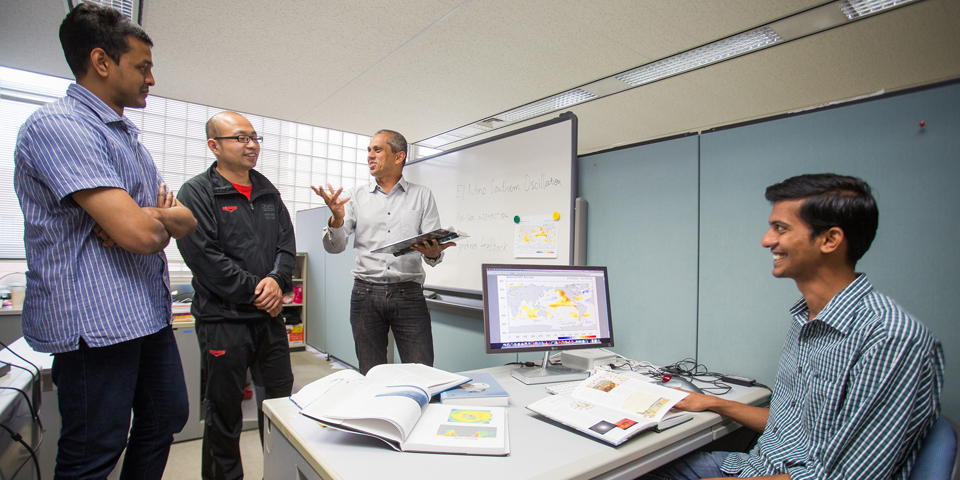 About40%
Global education that fosters an international mindset!
About 40% of the faculty is foreign!
Gathering experts in their respective fields
The University of Aizu seeks out outstanding human resources both domestically and internationally, and rigorously examines their performance in their respective fields of expertise. As a result, approximately 40% of all faculty members are from abroad. In addition, since computer science and engineering is primarily an English-based discipline, a high level of English proficiency is essential. For this reason, the University of Aizu does not have a second foreign language curriculum and provides thorough English education (a certain TOEIC score is required to advance from the second year to the third year of undergraduate study). All students are required to write and present their graduation theses in English.
About60%
Classes Taught in English
English education focused on global mindsets
100schools
Partner Universities and Research Institutes
Collaborative research with overseas universities!
64%
Percentage of people born outside of Japan
We attract students from all over Japan and the world! You can be exposed to diverse perspectives.