Causality
Activity 1 Reading
Read this.
One action (A1) may cause another action (A2). For example, a punch hitting a nose (P1) can cause the nose to bleed (B2)! This can be represented as:
[1] P1 → B2
In this example, the first action P1 is the cause and the second action B2 is the effect. Causes and effects may occur in series, which each effect becoming the cause for the next in the linear sequence. For example, a punch hitting a nose (P1) can cause the nose to bleed (B2). The blood drops (D3) onto a white T-shirt. The T-shirt gets a red stain (G4).
[2] P1 → B2 → D3 → G4
In this series P1 is the cause of B2 which is the cause of D3 which is the cause of G4. In short, there are three causes and three effects. Often the focus is on the final effect and the causes that result in that effect. By convention, we can use C for causes and E for the final effect, and so we can rewrite [2] as:
[3] C1 → C2 → C3 → E4
As there is more than one cause, we may need to refer to particular causes more precisely. The first cause in a chain of causes is called the root cause. In [3] the root cause is C1. The cause closest or close to the effect is called the proximal cause while a cause considered far from the effect are known as a distal cause. In [3] C1 is both the root cause and a distal cause, C3 is the proximal cause.
Linear causality chains often present a simplistic view of causes as there is only one possible path. A causal network can be drawn to represent multiple paths as shown in Figure 1.
Shared causes (common causes)have two or more paths connected to them (e.g. C1, which is also a root cause). Competing causes (rival causes) are those that occur on different paths (e.g. C2 and C4).
A necessary cause is one that must be present for the effect to occur while a sufficient cause is one that might be present, but is not necessary.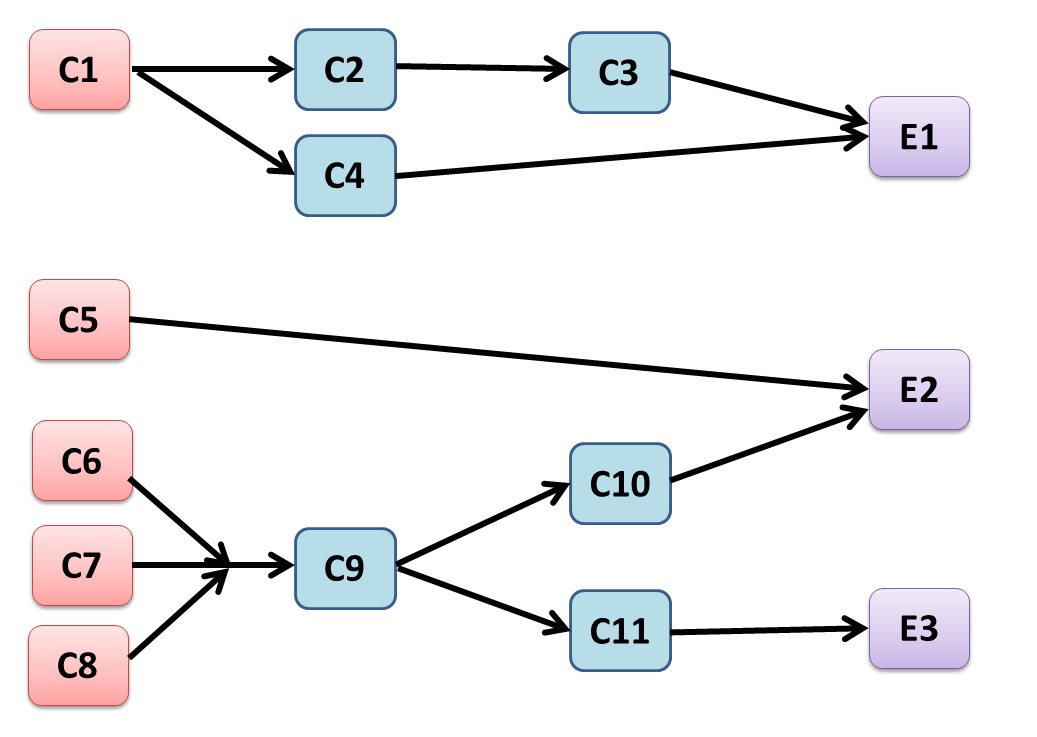 Figure. 1: Causality network for three related effects
For effect E1 in Figure 1 there is one root cause C1, one proximal cause C3 and based on distance in space, three distal causes (C1, C2 and C4). C1 is a necessary cause, because it is impossible to achieve effect E1 without C1 occuring first. C2, C3 and C4 are sufficient causes, since either the path with C2 or the path with C3 and C4 must be followed to acheive effect E1.