Asteroid Explorer Hayabusa2
Overview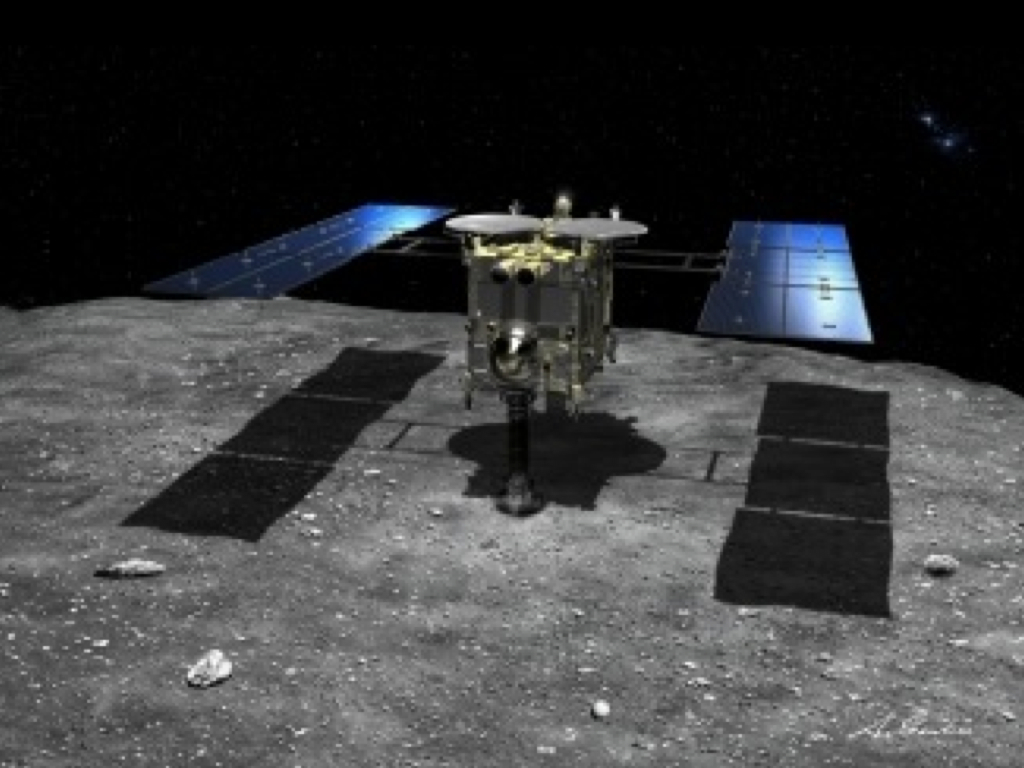 Many members from the University of Aizu, in particular faculty members from CAIST/ARC-Space, have been involved with Hayabusa 2, the asteroid explorer launched by JAXA in 2014. Our University's members have been conducting research in connection with this project in anticipation of Hayabusa 2's arrival at the asteroid 162173 Ryugu in 2018, to be followed by its return to Earth in 2020. Specifically teams at the University have been engaged in developing observation instruments, which include the near infrared spectrometer installed on Hayabusa 2, and in developing analytic software that will model the shape of the asteroid based on data captured by the probe's observation instruments.

JAXA Hayabusa 2 project website

*Material from JAXA's digital archives has been used for the banner images, etc.