Well-endowed Classroom Computing Environments
The University of Aizu has a well-endowed computing environment featuring 14 classrooms dedicated to computer and multimedia education. We also have a network environment that enables high-speed communication and a group of servers that support it. These classrooms provide an environment optimal for focusing on educational and research activities.
Network Environment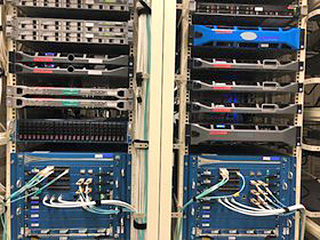 The University of Aizu network consists of the following networks and other components.
Educational Network

This network connects devices installed primarily in classrooms.
Research Network

This network connects research devices installed in primarily in laboratories and centers.
Administrative Network

This network connects administrative terminals and administrative system terminals installed primarily in the Administrative Office and the University Library.
By using a 40-gigabyte ethernet network backbone, we assure the stability and security of our daily communications. Also, campus-wide wireless LAN is available in most of the university facilities including classrooms, laboratories, the cafeteria, and the library.
You can also securely use the University's computing environment remotely from home or off-campus through VPN+VNC or SSH connections.
Computer Exercise Rooms 1 to 6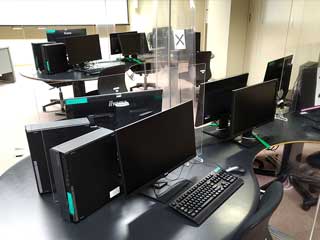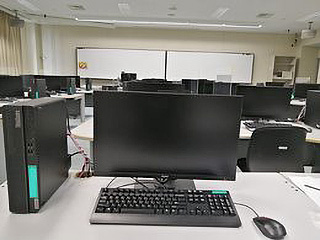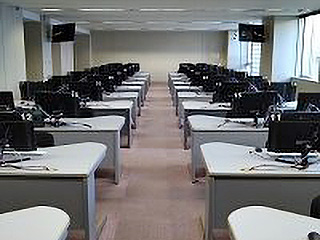 These classrooms are used for classes of various courses such as Computer Literacy and Programming.
Computer Exercise Rooms 1 to 4
OS

Linux
Computer Exercise Room 1

The classroom is open to students 24/7.
Computer Exercise Room 2

This exercise room has a layout suitable for group study.
Computer Exercise Rooms 5 and 6
Hardware Workshops 1 to 4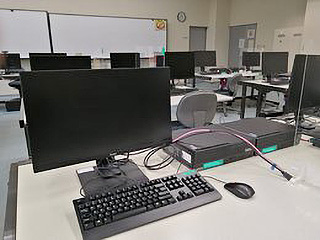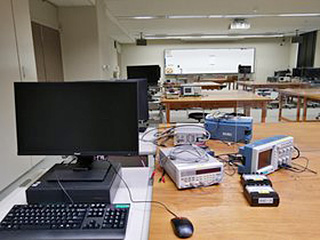 These classrooms are mainly used for courses involving logic circuit design, circuit simulation, and experiments using measuring instruments.
OS

Windows
Hardware Workshop 1

The classroom is open to students 24/7.
CALL 1 and 2, iLab 1 and 2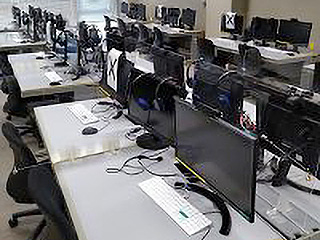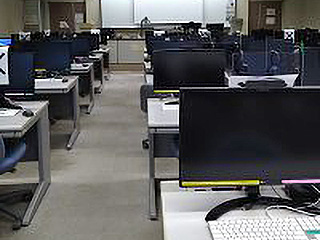 These classrooms are mainly used for English education including basic education in the writing of graduation theses and other technical documents, as well as multimedia education on topics such as pronunciation.
OS

macOS
iLab1

The classroom is open to students 24/7.
Other

Each computer is connected to a webcam and a headset.
The classrooms feature an interactive support system, allowing real-time audio exchanges and screen sharing between students and the course instructor.
Network and Remote Lecture Room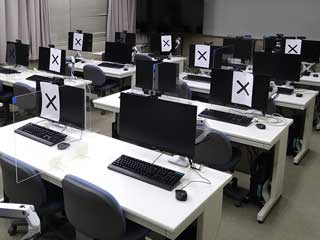 Lectures are given to off-campus audiences using a videoconferencing system, or lectures are given by outside instructors from outside the university.
OS

Windows、Linux
Other

A webcam is connected to each computer.
Library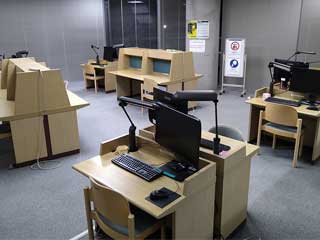 The Linux standard environment is available in the individual reading rooms, group reading rooms, and dedicated PC corners.
OS

Linux
Other

A USB docking station is installed, which can be connected to a personal computer brought in via USB cable for power supply, monitor, mouse, keyboard, and networking.
Study Support Room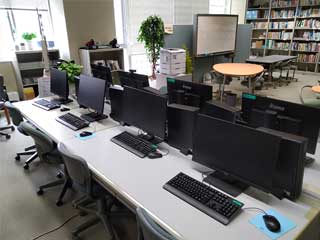 Computers in the same environment as the exercise rooms are available and used for tutoring and other study support.
OS

Linux、macOS、Windows
Related Link
Backup System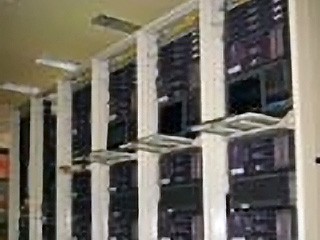 The Backup System is located in the network room of the Information System Processing Center at the Administration Complex. There, the servers that form the backbone of the university's server and client system are in operation 24/7. An uninterruptible power supply has been installed to prevent server instability and outages caused by power flickers and other unexpected power troubles.
Major Servers
Linux Standard Environment Servers

These servers are used to connect remotely from on-campus and off-campus locations. You can use the same CentOS environment as in exercise rooms from your PC in the laboratory or at home via VPN + VNC or SSH connections.
File Servers

These servers are used to store files including the personal data of students and faculty members and shared files for projects and club activities. Students and faculty members receive six gigabytes and 20 gigabytes of personal disk space, respectively. Generation management backup is also provided to protect against data loss or corruption due to unforeseen circumstances.
Command Servers

These servers provide the paid and free software made available in the Computer Exercise Rooms and Hardware Workshops.