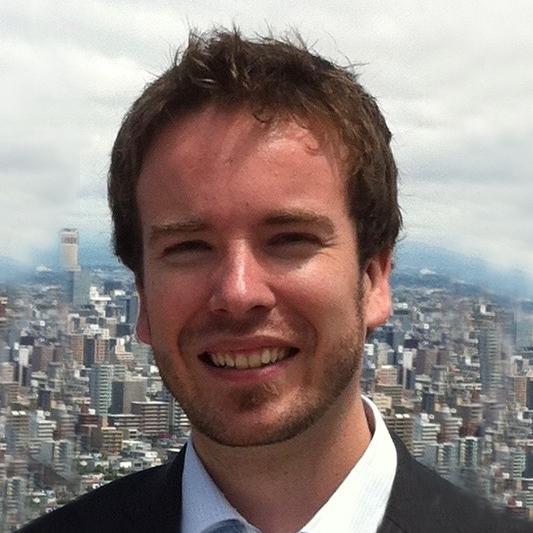 ニコラス アラン
NICHOLAS Allan
上級准教授
教育
担当科目 - 大学

Listening & Speaking 1; Intermediate English A; Intermediate English B; Thesis Writing; Conversation Analysis & the Pragmatics of Spoken Interaction; Introduction to Cross-cultural Communication
担当科目 - 大学院
研究
研究分野

言語学
Teaching English as a Foreign Language; Second Language Acquisition; Pragmatics; Sociocultural Theory
略歴

PhD in Education, University of Exeter, United Kingdom, 2017
現在の研究課題

Investigating the applicability of sociocultural theory to second language learning
研究内容キーワード

Pragmatics; Sociocultural theory; Dynamic assessment
所属学会

British Association of Applied Linguistics; Japan Association for Language Teaching
主な著書・論文
Nicholas, A., Blake, J. (2019). Annotating errors in a Japanese learner corpus of English emails. Learner Corpus Studies in Asia and the World, 4: 94-109.
Nicholas, A., Perkins, J. (2019). Developing speech act performance in computer science majors through conversation analysis: Japanese learners and oral requesting. 2019 IEEE International Professional Communication Conference (ProComm), pp.79-82.
Nicholas, A. (2019). Dynamically-administered strategic interaction scenarios and interactional competence: Developing tasks and frameworks for oral requesting. JAAL in JACET 2018 Conference Proceedings.
Nicholas, A. (2018). Profiling the Development of a Japanese EFL Learner's Interactional Competence: A Dynamic Assessment of Requesting-in-Interaction. JLTA (Japanese Language Testing Association) Journal 2018 21.
Nicholas, A. (2016). Developmentally Sensitive Assistance and Development: Collaboration Between Japanese EFL Learners. Pedagogies: An International Journal 11(1): 22-42.
Nicholas, A. (2015). A Concept-based Approach to the Teaching of Pragmatics: Speech Acts in the EFL Classroom. ELT Journal 69(4): 383-394.