05/28/2006
On May 28, 2006, Professor Victor Ryzhii of the University of Aizu visited two IPUs (International Partner Universities) in Moscow as a part of CSIP's project and had talks about joint research.
Two IPUs in Moscow, Russia
Moscow Institute of Physics and Technology; MIPT
Moscow Institute of Radioengineering, Electronics and Automation; MIREA
*President Sigov of MIREA has recently been selected as a member of Russian Academy of Science.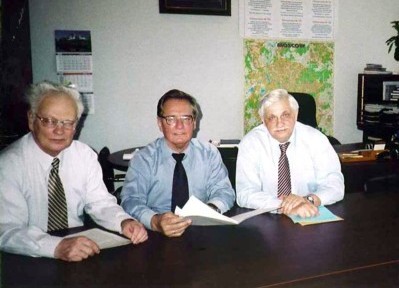 Professor Victor Ryzhii(UoA) and the reseachers of Lithuania, Russia.