10/02/2006
On October 2, Prof. Li and 2 other faculty members of Wuhan University, China, visited UoA. They had talks with President Tsunoyama and Prof. Wei working on research in practical use of information technology for medical treatment.
Three of them working on each research project at Fukushima Medical University visited UoA as a part of a tour on the purpose of understanding more about Fukushima Prefecture.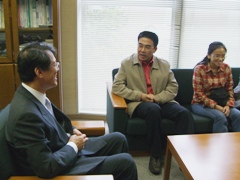 Prof. Lee having talks with President Tsunoyama.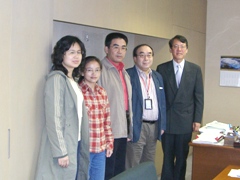 A commemorative picture with President Tsunoyama and Prof. Wei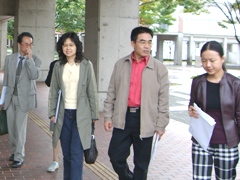 A tour on campus