12/29/2005
Student Study Tour to China, December 2005
Three student delegates visited Chinese universities one a short honorary visit program.
Tour Schedule
Tour Schedule
Sun, 18 Dec 2005 : Depart Fukushima Airport Mon 19 - Thurs 22 : Visit to Shanghai University Fri 23 - Wed 28 : Visit to Huazhong University of Science and Technology Thurs 29 : Arrive Fukushima Airport
Tour content
Lectures on computer science, seminars, campus tours, student exchanges, company visits and others
Dept. of Computer Science undergrad students 3rd-year Takahiro Machino, 2nd-year Yuuki Yoshida, 1st-year Atsushi Suzuki
Depart from Fukushima airport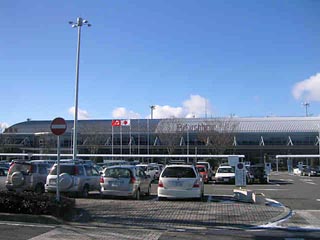 Three delegates and Chaperone Prof. Guo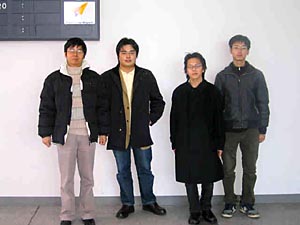 From Left to Right : Prof Guo, Mr. Machino, Mr. Yoshida and Mr. Suzuki
Visiting Shanghai university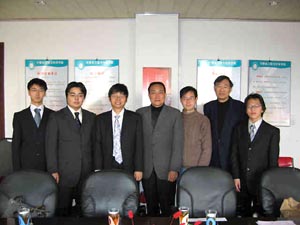 Honorary visit to Department of Computer Science at Shanghai University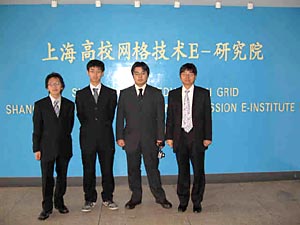 Tour to Grid-E Institute at Shanghai Univ.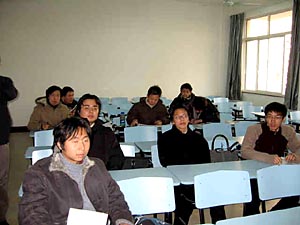 Lecture on Computer Control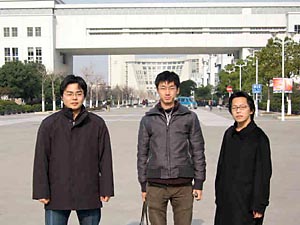 Shanghai University Main Campus
Visiting Huazhong Institute of Technology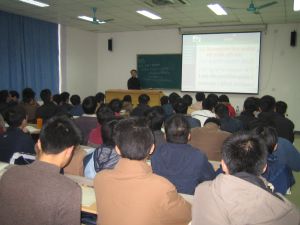 Lecture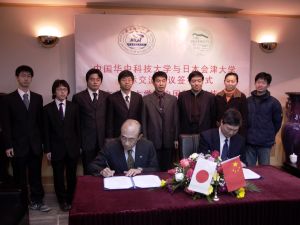 Ceremony of Mou