The University of Aizu - What Kind of University Is It?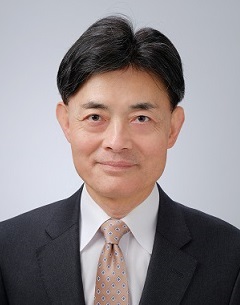 What kind of image do you have of the University of Aizu? People often say, "it is a university specialized in computers, isn't it?" It is true that we teach computer science itself and research on the topic. However, to be more precise, we teach and research Information and Communication Technologies (ICT) which uses computers as a tool. ICT includes a wide variety of fields such as AI, robotics, the Iinternet, IoT, and big data, which are featured in the newspapers and on TV every day. The University of Aizu has recently been highly regarded, earning high positions both in domestic and international university rankings. Especially, our globalization has received high praise. The main reason for this is straightforward: Around 40% of all our faculty members are foreign nationals and our official languages are English and Japanese. Our internal emails and notifications usually start with the English versions followed by the Japanese versions. In addition, many foreign faculty members teach specialized skills in English. Further, a few years ago, we started accepting students who graduated from high schools abroad by establishing a program to allow students to graduate from the university only taking courses provided in English. At our university, English is just a tool for communication. Computers are the same. Except for faculty members and students studying the mechanism of computers themselves, computers are merely a tool for us. Students and faculty members from around the world work hard to improve themselves through friendly competition in order to create new principles and services of ICT by studying advanced ICT with English and computers as tools.
Our students first thoroughly study English and computer science after enrollment. This is because they cannot do anything until they can use the tools. They become a member of a laboratory and start their graduation research in their 3rd year. The university's student quota for each year is 240 and we have around 110 faculty members, so basic math dictates that each faculty member supervises two to three students each year. In fact, we have a rule that each faculty member can only supervise up to four students a year. After students are assigned to a laboratory, they are each provided their own desk and computer and work on their graduation research while seeing their supervisors every day. During their final year of university study, they write their graduation thesis in English, present the content in front of faculty members and students in English, survive the Q&A section, then finally graduate from the university. I have heard that a faculty member can supervise up to around 20 students a year at one of the private universities. There is no way that those students can get enough individual supervision in such an environment. In contrast, the University of Aizu's small laboratories allow students to learn not only their research subjects through their graduation research but also how to socialize with others as well as the necessity of objective data and logical explanation based on that data when persuading others.
The high ratio of foreign faculty members contributes to the globalization in the field of research. Nearly all of our faculty members are hired through international open recruitment and motivated individuals with great achievement in research and education are hired regardless of their nationality or race. As a result, as I mentioned earlier, about 40% of our faculty members are foreign nationals. Many of the foreign faculty members have connections with researchers in their home countries and around the world and engage in international research collaborations as a matter of course. As a result, the number of internationally co-authored papers is significantly higher than that of other universities in Japan. A university which is located in Japan but competes and collaborates with the world is what the University of Aizu is.
My wish is to produce young talent who can create technologies that surprise the world from an international campus that is surrounded by rich nature and this wish is coming true. I hope the University of Aizu will have a benefit of your high hope and kind support as we continue to make remarkable progress.
April, 2020
MIYAZAKI, Toshiaki
Chairperson of the Board of Executives and President,
The Public University Corporation, the University of Aizu
Profile
Education
March 1983

Completion of Master's Program of the Graduate School, the University of Electro-Communications
Academic Degrees
September 1994

Doctor of Engineering, Tokyo Institute of Technology
Professional Activities
April 1983 - March 2005

Nippon Telegraph and Telephone Public Corporation (NTT),
Researcher - Senior Researcher, Supervisor
April 2005

Professor, The University of Aizu
April 2008 - March 2014

Chair of the Graduate Department of Computer and Information Systems, the University of Aizu
April 2013 - March 2014

Center Director of CAIST, the University of Aizu
April 2014 - March 2020

Dean of the Undergraduate School, the University of Aizu
April 2020

President, Chairperson of the Board of Executives of The University of Aizu
---