On March 20, 2023 (Mon), the degree conferment ceremony for AY2022 Spring was held at the University of Aizu auditorium. 264 individuals, including 208 students graduating from the Undergraduate School of Computer Science and Engineering, 54 students completing the Master's Program and 2 students completing the Doctoral program were conferred with degrees that will help them contribute to society in their own way.
At the conferment ceremony, University President MIYAZAKI Toshiaki conferred diplomas. After President MIYAZAKI's ceremonial address, students who excelled in academics and research while attending the university were commended.
Then, Undergraduate Representative KOISHIKAWA Hibiki stated his reply address.
Attendance of this year's ceremony was limited to degree recipients in order to prevent the spread of COVID-19.
Students who were commended are as listed below:
President's Award
TAKIGUCHI Yuto(Undergraduate School)
SAWAI Ranto (Master's Program)
Award of Excellence
KOISHIKAWA Hibiki (Undergraduate School)
SAKAI Daiki (Undergraduate School)
The award from Institute of Electronics, Information and Communication Engineers, Tohoku Division
TAKENAGA Hiroki (Undergraduate School)
Encouragement Award from Information Processing Society of Japan, Tohoku Division
SATO Ryoga (Undergraduate School)
The award from the Institute of Electrical Engineers of Japan, Tohoku Division
MATSUMOTO Masahiro (Undergraduate School)
The award from Aizu Area Foundation for the Promotion of Education and Science
YONEKURA Keisuke(Undergraduate School)
MIYATA Daisuke (Master's Program)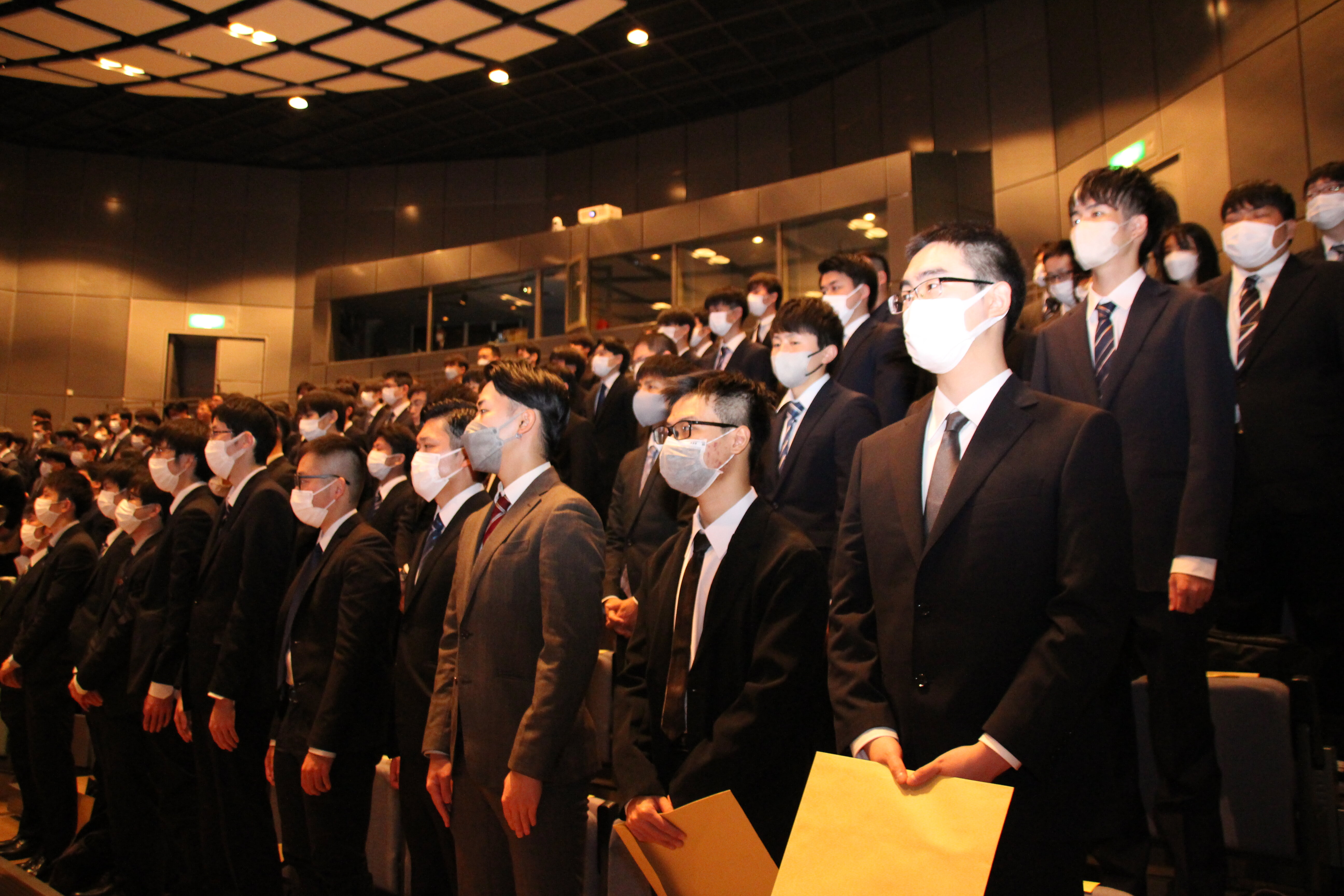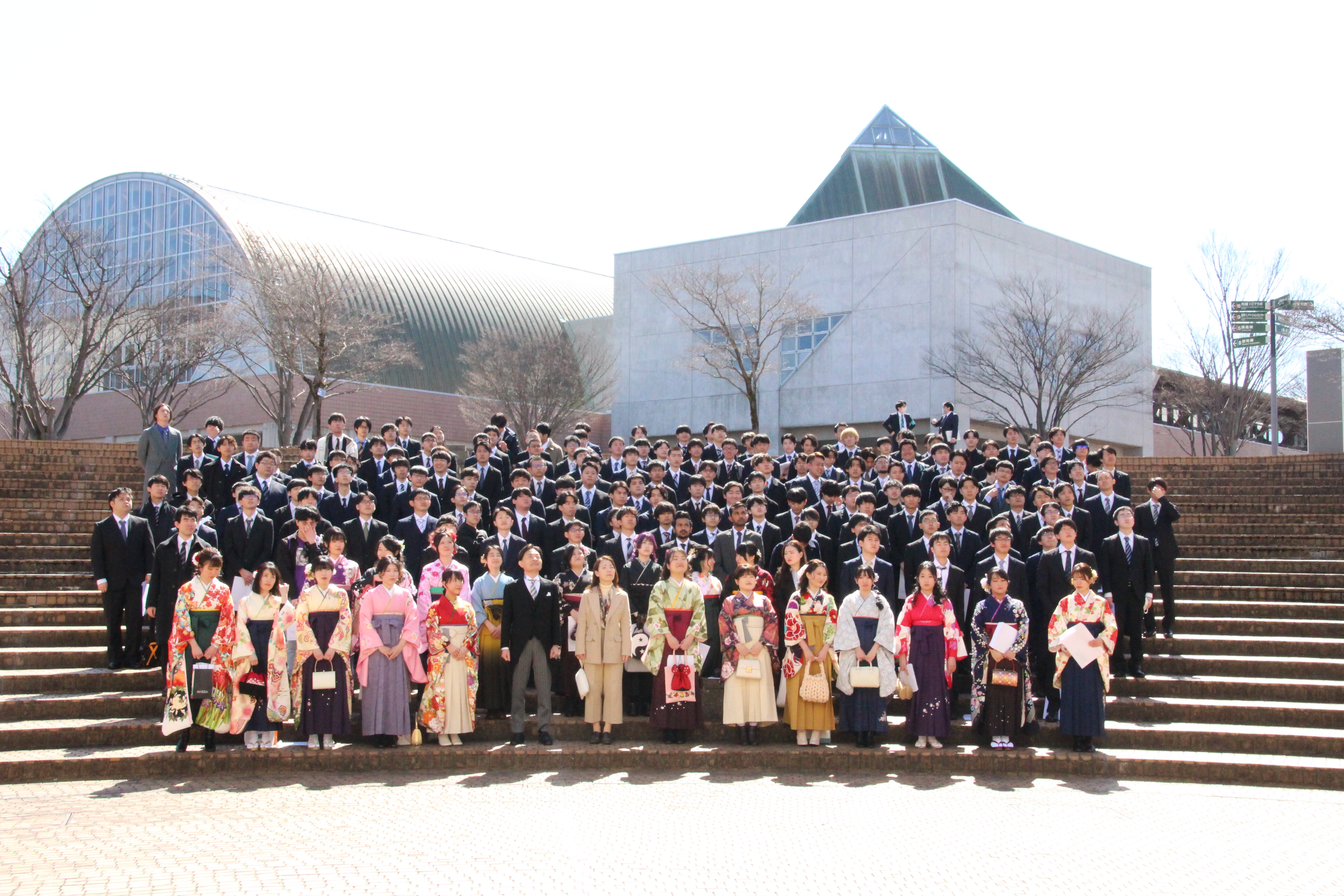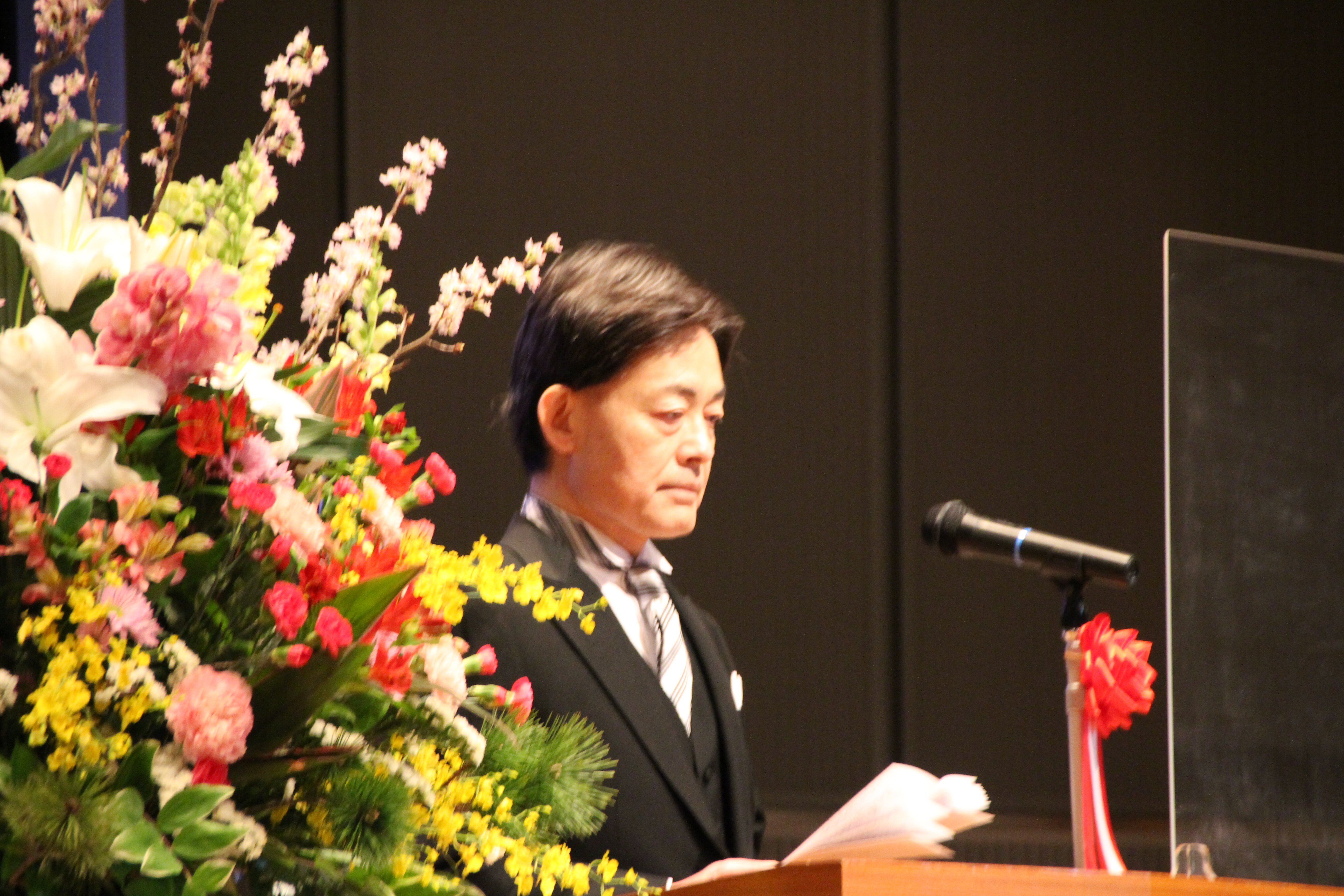 After the long winter, the signs of spring are beginning to arrive here in Aizu. As much as we have all been looking forward to the end of winter, I am sure the 208 individuals receiving bachelor's degrees, 54 individuals receiving master's degrees, and 2 individuals receiving doctorates have been looking forward to this occasion with even more anticipation. On behalf of the University, I wish to express my heartfelt congratulations to all of you.
As happy as you may be, I am certain your elation pales in comparison to that of your families, friends, and the other people who have supported you until now. I wish to express my deepest gratitude to these individuals.
Since its founding, the University of Aizu has admitted diverse students from Japan and around the world and developed computer scientists who are capable of succeeding in international society and engineers highly skilled in information and communications technology. I am immensely proud of the fact that each of you who have mastered cutting-edge technology here at the University of Aizu are about to go out from Aizu into the broader world with a noble spirit cultivated in the region's rich natural environment.
Through the Great East Japan Earthquake 12 years ago, and through the COVID-19 pandemic and international conflicts that continue even now, we have experienced the way different factors can drastically change the world. While you are certain to face difficulty in your future lives, your free thinking unbound by convention wisdom and your drive will allow you to overcome it.
The University of Aizu will celebrate its 30th anniversary this year. Since its foundation, the University has sent more than 7,000 talented graduates from Aizu out into the world. Thanks to the efforts of our graduates, the University of Aizu is becoming a university that attracts international attention. The University is currently formulating Vision 2033, a plan for its further development over the next 10 years and beyond, and will unveil it by the end of this year. Your future efforts as graduates are the very thing that enhance the social standing of your alma mater, the University of Aizu.
I sincerely hope that time to time, you will think of the University of Aizu and treasure the knowledge you have acquired and relationships you have forged here as you help to build a richer future.
I have high expectations for your future achievements. Once again, congratulations to you all!
March 20, 2023
MIYAZAKI Toshiaki
President The University of Aizu