On Wednesday, January 18, 2023, Mr. Shu Takeda, Chairman of the Aizu Industrial forum(※), presented a donation to Chancellor and President Miyazaki in celebration of the 30th anniversary of the university's opening this April.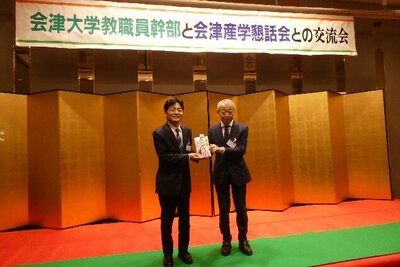 (Left) Mr. Miyazaki,(Right) Mr. Takeda.
(※) Aizu Industrial Forum
The President of the University of Aizu serves as a counselor to this university support group, which was established in December 1993 by volunteers from the Aizu Area Employers' Association in conjunction with the opening of the University of Aizu in April 1993.