Our university's soccer team won the second division championship in the 31st Aizu Soccer League, which was held from May to November 2022. This was the first year for the club to participate in the tournament, but they were able to fully demonstrate the results of their daily practice and achieve brilliant results!
Based on this year's results, the team will be promoted to the first division of the tournament next year.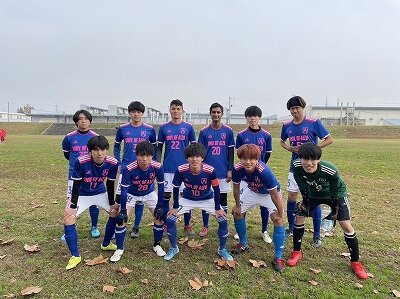 Final Stammen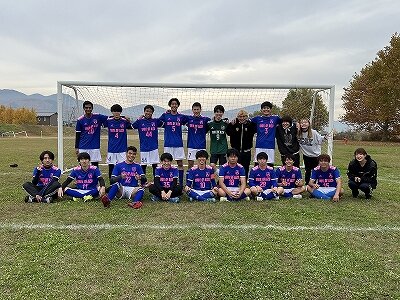 <Comments from the Captain, MATSUZAKI Haruki>
We are happy to end the tournament with the best possible result, winning the championship, despite the fact that this is the first year that the soccer team has been established and the very difficult situation of the Corona disaster.
We believe that this achievement was made possible by the cooperation of many people, including the club members, advisors, and the soccer association. Thank you very much.
Next year, we will be competing in the Aizu 1st Division, and we hope you will continue to support us!