Humanities and Social Sciences
The University of Aizu offers a variety of courses related to Humanities and Social Sciences. These courses aim at expansion of the understanding of the background and surrounding fields of computer science, as well as acquisition of well-rounded basic ways of thinking and methodologies regarding culture and science. Currently, there are 19 courses in this course group, including "Philosophy," "Psychology," "Literature," "Jurisprudence," "Sociology" and "History of Science."
Students are required to take 4 courses or more among these 19 courses. We recommend our students to take as many courses as possible in order to broaden their perspectives.
Humanities and Social Sciences
Philosophy
Logic
Psychology
Linguistics
Literature
Art
Gender and Sexuality
Jurisprudence
Economics
Sociology
Constitution of Japan
International Relations
Theory of Physical Education
History of Science and Technology
Culture and History of Aizu
Academic Skill 1
Academic Skill 2
Sociology of Local Community
Economic Development
Physical Activities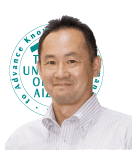 Ken Nakazawa, Professor
Physical activity courses held once a week help you release the body and mind, and provide opportunities to have face-to-face interaction with classmates.Only in youth, can people challenge and experience potential of their physical functions, because physical functions reach their peak during one's youth.There are many things that you should attain through development of physical strength in your youth.Aggressiveness, cooperativeness, frustration tolerance, etc. you acquire through physical activities will influence your body and mind, and form your "zest for living," which will surely help you in various activities including research seminars at the University and your future life after graduation.
Physical activity courses are specifically necessary for computer science and engineering-oriented students, as they spend most of the time at universities sitting in front of computers.
Physical Activities
Physical Activity 1
Physical Activity 2
Physical Activity 3
Physical Activity 4
English Language Courses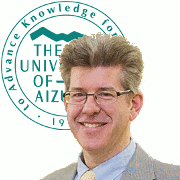 Ian Wilson, Professor
The Center for Language Research is known around the world for its research in English for academic and professional proposes, educational methods and technologies, testing and assessment, corpus linguistics, elearning, usability, phonetics, regional dialects, international negotiation, and other areas related to English language use and training. For ambitious students who wish to become global professionals, the Center for Language Research offers high-level, research-based English language training that surpasses that which is offered at nearly every other university of science and engineering around the world. Come join us if you want to become a real international pro!
English Language Courses
Introductory English 1
Introductory English 2
Bridge 1 to Intermediate English
Bridge 2 to Intermediate English
Intermediate English 1
Intermediate English 2
Advanced English
Thesis Writing and Presentation
Elective English 1
Elective English 2
Elective English 3
Global Experience Gateway